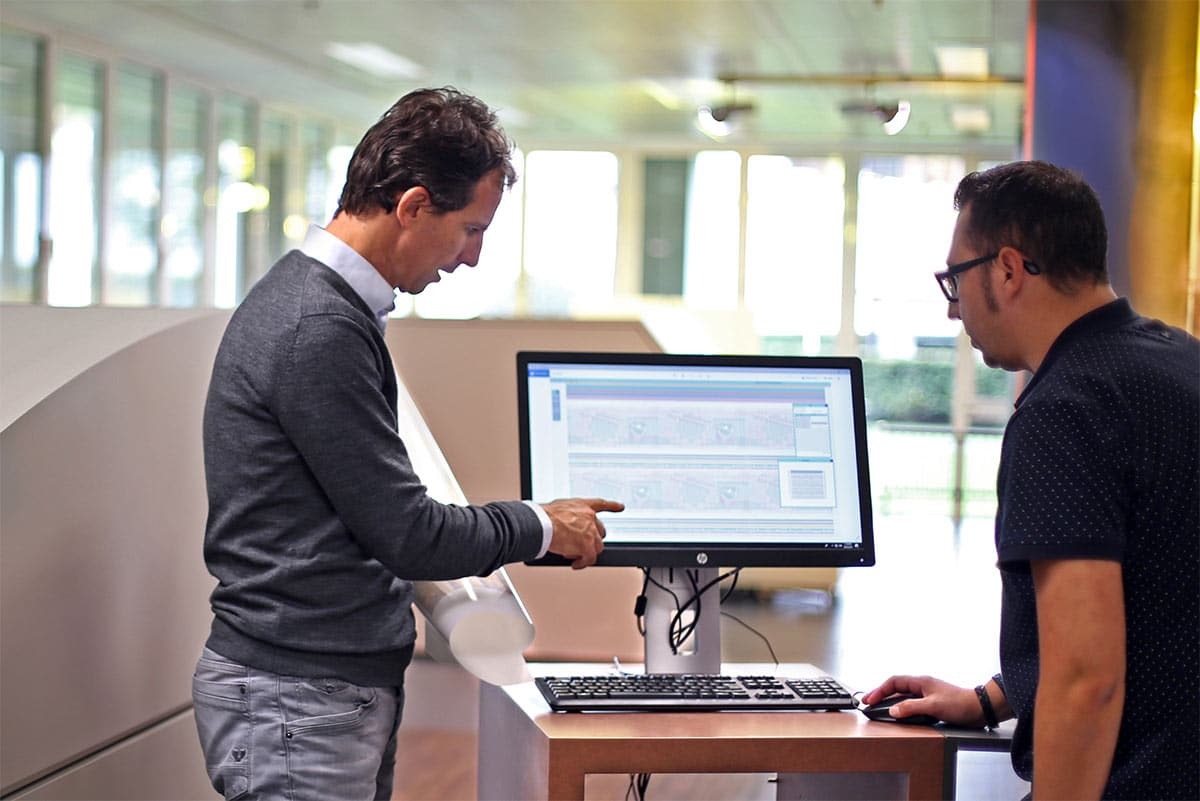 Press Release
Back
ECO3's Asecuri workflow and Fortuna X2 design software raise the bar in high-security printing
ECO3 automates high-security printing with the latest addition to its printing software offering: Asecuri, the all-in-one prepress workflow. Simultaneously, it also updated Fortuna, its complete high-security printing design software suite.
Seamless connection to the printing press
The addition of Asecuri enables a fully-fledged prepress workflow that covers all bases. The software can be connected to Fortuna or other security design solutions, as well as the printing presses themselves. Printers are given a full-resolution output preview and an automatic comparison at pixel level between two security jobs. Asecuri also automatically corrects line thickness and makes adjustments for specific printing processing.
"Asecuri significantly speeds up the production process while reducing the potential for errors with full automation," Luc Bruyneel, Business Manager Security Software, explains. "What's more, its true-to-life proofs allow for faster signoffs, raising productivity even further."
Fortuna X2, the Adobe Illustrator of high-security printing
To match this brand-new prepress workflow, Fortuna received an update as well. The backend of the software was completely overhauled to make the security printing process even smoother than before.

"Fortuna X2 boasts a new and improved user interface, which emulates Adobe Illustrator and uses its shortcuts as well," Bruyneel explains. "Furthermore, it is now possible to open multiple documents and create complex, random security rasters."
Over 20 years of experience in high-security printing

Both Asecuri and the new and improved Fortuna X2 are the result of several decades of high-security printing experience. "At ECO3, we have a dedicated team that specializes in the specific needs and requirements of security printing. That's why we are uniquely positioned to offer the best possible solutions," Bruyneel concludes.