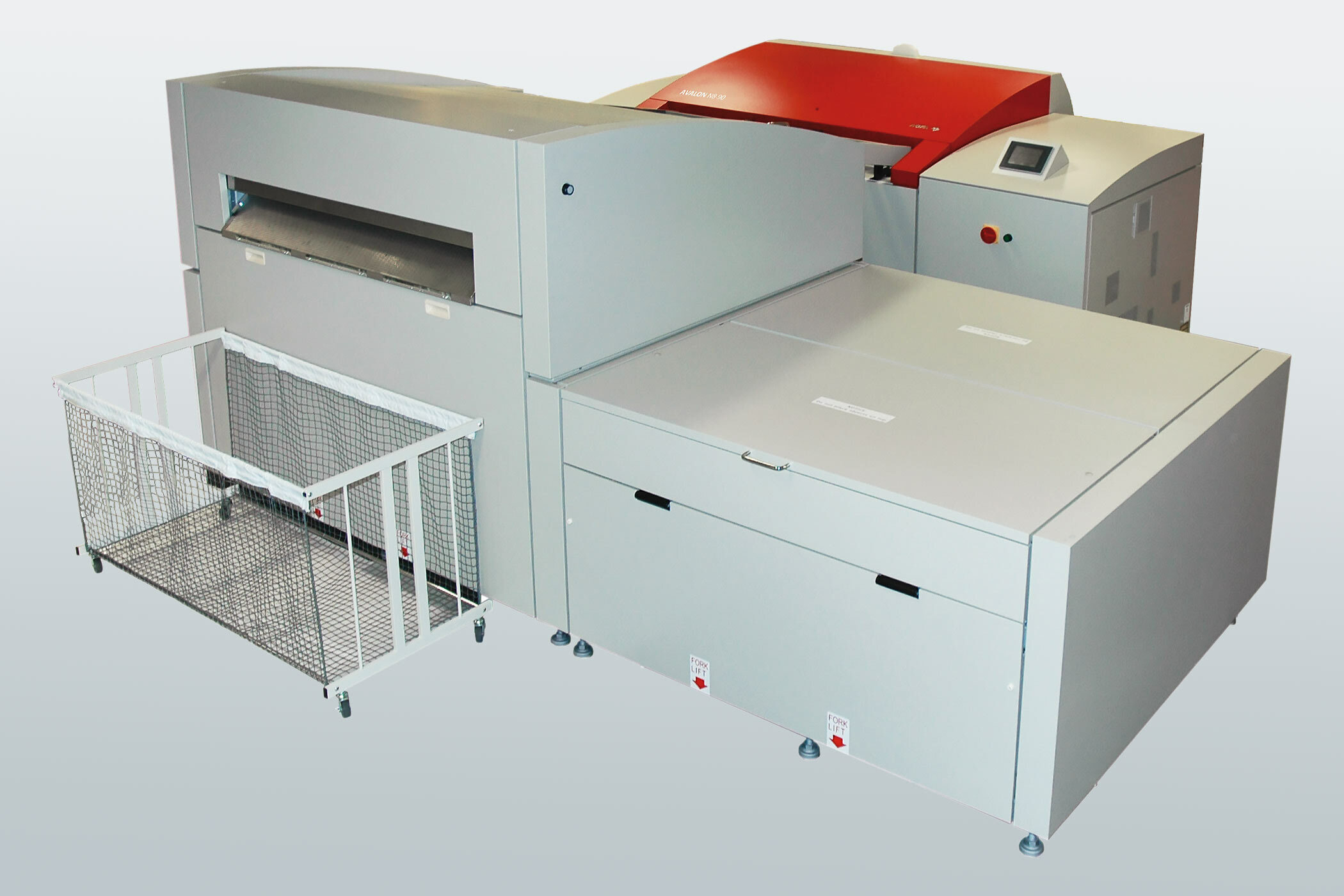 A new computer-to-plate system from Agfa Offset Solutions (now ECO3) enables the Zwaan Lenoir printing company to achieve sustainable production of printing plates and deliver consistently high quality in print.
Based in Wormerveer in the Netherlands, Zwaan Lenoir recently switched to a new computer-to-plate system from ECO3. The configuration consists of an Avalon N8-90E thermal platesetter and an Arkana 125 plate processor for processing Energy Elite Eco printing plates.
Zwaan Lenoir offers a wide range of options, many in the highest-quality segment of the print market. Marco Zwaan, Managing Director and owner, says, "Our clients set very high standards for their print orders, and naturally expect the very best quality from us. That means that our people and machines have to achieve optimal performance every day, supported by materials that provide consistent quality. If we can rely on that, there is no challenge that we cannot embrace."

Eco-conscious production
Marco Zwaan took over the company from his father in 1999, working closely with his two brothers to develop the firm into a successful graphic enterprise. In 2019, Zwaan PrintMedia joined forces with Lenoirschuring, a printing company that used the same Apogee workflow, platesetter and offset plates. In addition to very high quality standards, the resulting company prioritises sustainable business practices. Marco Zwaan: "We aim to ensure that our production is as environmentally friendly as possible. The computer-to-plate system we recently purchased from ECO3 nicely aligns with our green production methods."
The ECO3 configuration consists of an Avalon N8-90E thermal platesetter with an Arkana 125 plate processor for processing ECO3 Energy Elite Eco printing plates. The thermal platesetter makes it possible to achieve high-quality imaging across the entire surface of the plate (8up). The low-chemical plate processor does not need to be rinsed with water. ECO3's Energy Elite Eco printing plates have a positive effect. The configuration is a great example of ECO3's philosophy: integrated solutions that enable printing companies to deliver top-quality print products using a streamlined production process that is more environmentally friendly and more cost-efficient. 
"The combination of ECO3's Sublima screening technology, the option to apply CristalRaster III and the expertise of lithographer Marco Kokkelkoren ensures that we can achieve optimal results on every project."

Marco Zwaan, Managing Director - Zwaan Lenoir
Capturing the imagination
The 'inspiration room' at Zwaan Lenoir primarily features a beautiful array of books, including six notebooks from Artis Zoo with different color prints of tree bark, using fore-edge printing (the image on the page edges continues on all three sides). This type of work is one of the company's specializations. Potential clients can find inspiration in countless examples of previous work for such museums as the Rijksmuseum, the Van Gogh Museum, Cobra and the Anne Frank House. Zwaan Lenoir produced a special edition of Anne Frank's diary, entitled "Anne Frank: Dreaming, Thinking, Writing". Published in seven languages, this new edition uses a unique PMS color for each language, with different paper types and finishes for the different sections: images, diary entries and supporting text.
Print productions that achieve ultimate standards of quality are achieved by working closely with the client. We do our best work in an atmosphere of mutual trust. For example, we prefer to receive images in RGB at the highest possible resolution. By applying the right profiles, we can achieve optimal results on any type of paper. The new computer-to-plate system from ECO3 makes it easier for us to keep delivering the consistently high quality that our clients request.

Marco Zwaan