Top German publishing group, NOZ/mh:n MEDIEN has implemented Arkitex Cloud workflow across its four printing sites. By relying on ECO3's cloud-based solution, the company has been able to reduce costs, maximize profits and future-proof operations.

NOZ/mh:n MEDIEN is one of Germany's ten largest newspaper publishing groups, with over 3,000 employees. Tracing its roots back to 1844, it consists of around 50 companies at more than 60 locations spread across the northern part of the country. The group produces 42 daily and 44 weekly newspapers, and 29 magazines, at its four large printing sites, which also takes on jobs for external customers.


This is a large-scale operation. At the Osnabrück printing site, for example, two huge modern offset presses print more than 140,000 copies of the newspaper, Neue Osnabrücker Zeitung, every day. They also produce numerous other publications and a large volume of promotional and commercial print products.
Step One: Standardization and simplification
Since NOZ MEDIEN acquired mh:n Group in 2016, three more printing sites have been added. These are situated in Büdelsdorf, Pinneberg, and Wittenburg, in Germany. This means that in total, there are 10 computer-to-plate (CtP) systems in operation. In the beginning, different systems from several manufacturers were used at each location. After the merger, the goal was to standardize the functionality, manufacturer support, and local know-how at the printing sites and to use these output systems more efficiently.

As a modular and scalable software solution designed specifically for newspaper printing, ECO3 Arkitex Production would give the company several distinct advantages and help unify the group. The Osnabrück site had already had a great experience with the automated workflow software over a number of years. The employees in Büdelsdorf were also familiar with the ECO3 system, so the decision was made to roll out Arkitex to the whole group to increase prepress and overall productivity efficiencies.
Step Two: Integration and centralization
The rollout's main challenge was integrating the different printing presses at the various locations into one uniform workflow. This was easily solved because Arkitex Production 5.0 has been developed to communicate more tightly with the press management. All planning data from each machine is automatically imported into the system. It can also integrate with plate stacking systems to enable just-in-time delivery of plates to the press.
This current version 5.0 also includes a 'multi-tenant' function, which allows more user operation with individual views on the same server. This means that each printing site can be fully integrated and managed centrally and share hardware and resources while maintaining data security and workflow control.
The staff noticed the ease of use of the software immediately. Christoph Albracht, System Support Manager at the Büdelsdorf printing center, emphasizes, "Thanks to the intuitive design of the software, the employees accepted it right from the start."
Accessibility was another plus point. Günter Reichert, System Administrator at Osnabrück, adds, "And with the HTML5 interface, the software can easily be accessed by any user from their laptop or any other mobile device. The interface also made it simple to switch to the Cloud – the users didn't notice the difference."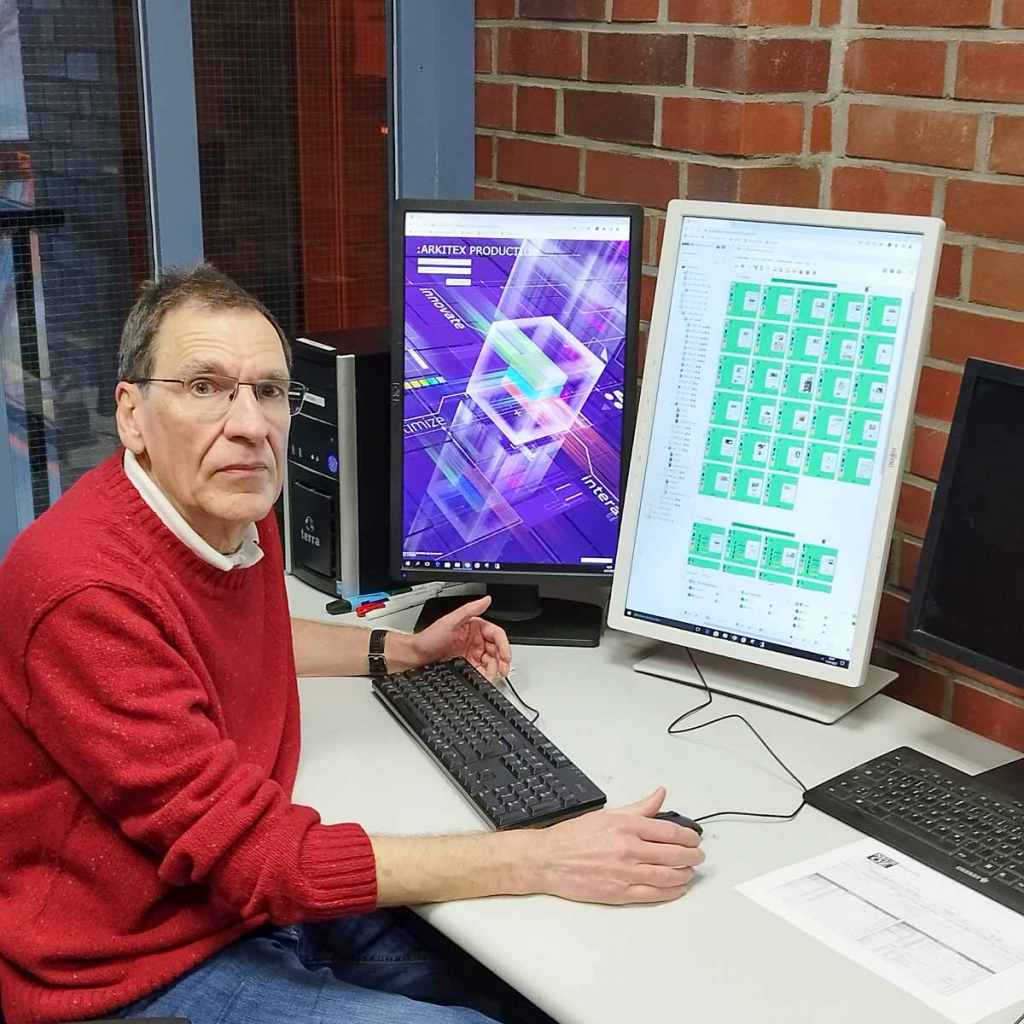 Günter Reichert - System Administrator
By switching to ECO3's Cloud solution, we have gained greater production reliability and consistency. Now, all our printing sites are combined in one network with all prepress systems clearly displayed and accessible 24/7.

Jens Masur - General Manager of all the NOZ/mh:n MEDIEN printing sites
Moving to the Cloud is the best way to future-proof a large printing business like NOZ/mh:n MEDIEN, as it provides increased flexibility of operations and makes it adaptable to changing needs. The Cloud service works quietly in the background and is straightforward to set up and control. Plus, it is backed up by ECO3's comprehensive service and support.
"High performance, up-to-date software, and rapid scalability are just some of the many advantages of the Arkitex Cloud solution, and ECO3's employees are always available at short notice if we need any support," concludes Reichert.
Website: noz-mhn.de
Arkitex Cloud
Arkitex Cloud is a dedicated service for newspapers. This secure cloud-based SaaS solution offers a streamlined workflow that enables publishers to meet tight deadlines and save costs.
Discover