Use ECO3's fountain solution ANTURA fount AFS2(-H) to reduce your sheet-fed press' IPA dosage to 2-3% without much extra effort. Even a reduction to 0% is possible, albeit with a bit more adjustments on the press.
The main advantages
Cost reduction
Lower CO2 emission
Excellent results in terms of toning
Get to your first sellable sheet faster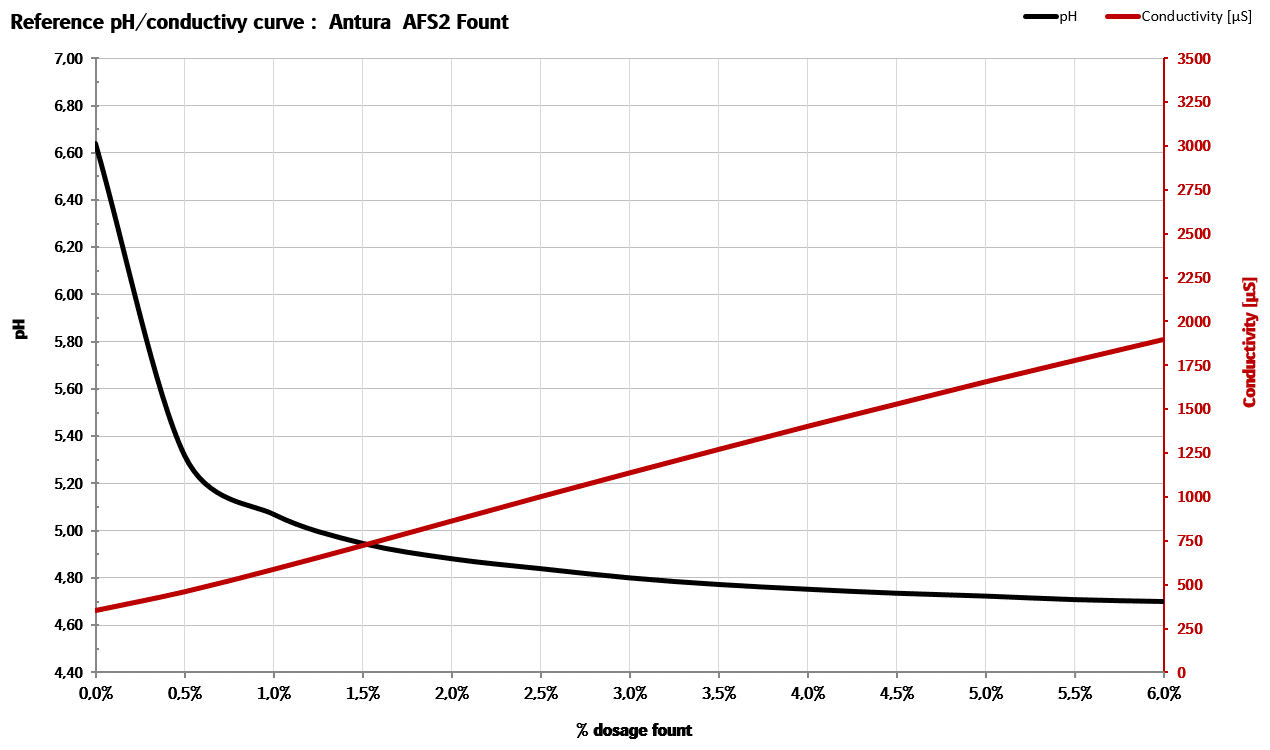 Make a reference curve with ANTURA fount AFS2(-H). Use this as your guideline in dosing. Perform an extra fount control drop test. See the example reference curve.
Empty the water tank (Technotrans/Baldwin etc.) and special filter device, clean the transfer case and then refill with 3-4% ANTURA fount AFS2(-H). Before you do this, adjust and decrease your dosage IPA from approx. 10% to 2 or 3%.
Refill the water tank of the press until the circulation pump starts. After 5 minutes, empty again.
Refill the press with 3 to 4% ANTURA fount AFS2(-H) and 2 or 3% IPA until the circulation pumps are working again and temperature is achieved.
Before starting the press, you should control all settings of ink and dampening rollers against the plates on every unit involved.

Dosage during IPA-free printing needs to remain very consistent. In the start-up phase (first week) regularly check pH and conductivity and compare with your reference curve!
Print the first start-up sheet with this process water with reduced or no IPA.
When printing without IPA or with a low IPA dosage, it is very normal that you need to raise the water level. You need to find the right water-ink balance again. When the water level nears 100%, then you definitely need to re-check the roller nips of the dampening roller system. Maybe you need to adjust the roller nips manually to get a slightly thicker water film on your plate. Make sure you see a mat water film on your plate while printing, and not a shiny one.