Robotic Plate Loader
Prepress automation
To streamline prepress workflow and boost productivity, the Avalon 8-up and VLF platesetters can be automatically loaded by a robotic plate loader. It is custom-built according to a printer's exact needs and can simultaneously feed two plate production lines with a speed of up to 80 printing plates per hour, independent of plate size. The set-up is especially convenient for printers that need to handle multiple plate sizes (up to five).
The robotic plate loader automates otherwise manual, repetitive tasks such as plate loading cassettes of autoloaders, or fixing pallets on the base frame of skid loaders. It replaces up to two autoloaders and two skid loaders, reducing the footprint by at least 20 to 30%.
For optimal ease of use, the robotic plate loader is fully integrated with ECO3's Apogee and Amfortis workflow software.
The robotic solution was not a matter of replacing people. It was actually a matter of adding more flexibility to what we do every day and also to unload some of the manual tasks related to producing printing plates.

Steffen Laursen, People, process and IT manager at Laursen Grafisk
Watch the video
The printing plates are stacked emulsion down on a pallet. Sensors detect the stack's height and position. The front side of the picking arm takes up the plates.
The picking arm turns 180° to pick up the interleaf with its backside.
The interleaves are picked up and disposed flat in a bin.
The plate is delivered to the transfer table…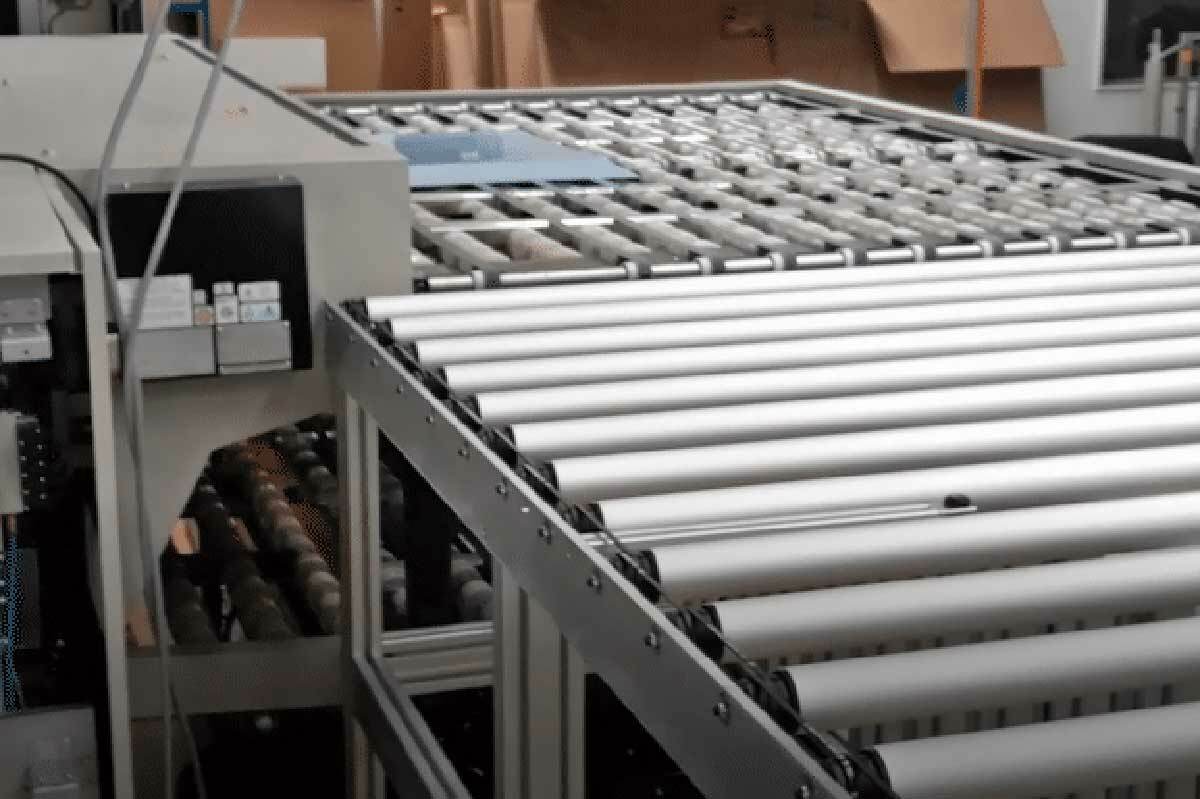 … from where it moves onto the CtP unit.
The interactive GUI makes it possible to follow up the robot's movements, and sends out warnings when it is time to restack pallets or empty the interleaf bin.
Available in many configurations